Fee, Regulation, Protection, & Privacy Education
For your protection we choose to be licensed and regulated, dedicated to protecting investors and safeguarding account activity.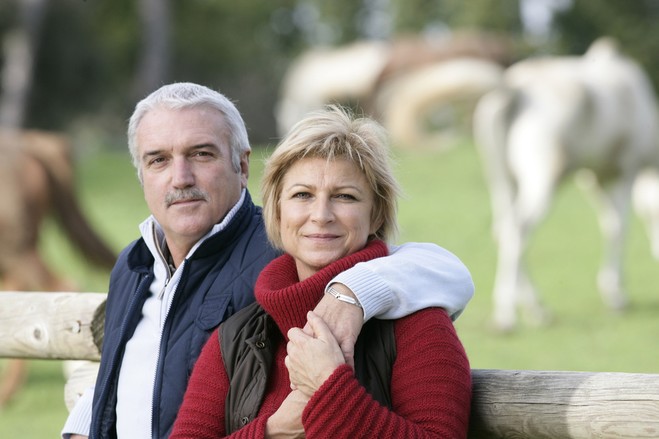 "Read this Important Ge
neral
E
ducation Careful
ly"
Financial Industry Services and Fees
This is a general broad education as to the fees charged in a typical Firm that is regulated by FINRA (Financial Industry Regulatory Authority) and/or a State Securities Regulator and the SEC. This also explains the corporate structure of how we engage as a fiduciary with full transparency to help you.
There are (3) three primary categories of fees and compensation associated with financial investing. No one option alone is necessarily better than the other, each or a combination may be an acceptable form of compensation for your Financial Advisor Services. Your decision to invest should not be solely based on fees. Fees are only an issue in the absence of perceived value; the guidance and advice you are receiving is a most important part of your service, no one can control the global markets or interest rates. The appropriate solutions for your particular situation might include a combination of different services and will be determined by your level of comfort with the services that best suit your needs. Please note that there are other types of fees, such as a flat or hourly fee; however, we are covering the most common fees, and the options which are available to you through our firm. (*)
1. Fee based and portfolio management services
The typical annual fee can range between 1% to 2% per year; often capped at 3% per year; you may or may not have additional transaction fees. Your investments are typically held and monitored in a brokerage account. You should always discuss the fee charges in your particular situation. You should read the disclosure documents of the Registered Investment Advisor that you are contemplating using, as these documents (the Part 2A and Part 2B of Form ADV - Advisor Brochure Supplement) contain detailed information on the fees you may be charged.
Securities America Advisors Form ADV Part 2A
Cody Siebert Personal Advisor Brochure Form ADV Part 2B
Securities America Advisors Form CRS-Customer Relationship Summary
2. Upfront transaction, commission or sales charge fees
Upfront Fees typically range between 3% to 5.5%; but can be as high as 8.5%, though this higher percentage is not so common, in some cases the Vendor may waive an upfront charge based on the size of the assets invested or a particular situation. The fee also varies by product type. The amount you may be charged is typically calculated on your cumulative investment with a particular product sponsor; keep in mind that although there might be no upfront sales charge, there is likely an annual internal management fee that should be discussed in most all investments. You should consider the investment objectives, risks, charges and expenses of any investment carefully before investing, and always read the prospectus or offering memorandum carefully, as it contains detailed information about the expenses of the particular product.
3. Vendor product paid direct compensation
When compensation is paid this way, the investment advice can sometimes appear to be "free" since the compensation for the advice is not paid directly by you to the advisor. To the contrary, compensation to the advisor is worked into the internal management fee of the investment or as a surrender charge fee. This type of fee is paid directly to the Financial Advisor's Broker/Dealer Firm directly by the investment or insurance company. The range is typically 1/4% to 7%. Even if a Fund is advertised as "No Load" there are still internal expenses that may range from 1/4% to 1.75% at times; however every investment and insurance product charges management or opereations fees that include compensation to your Financial Advisor. Again, please read the prospectus or offering document carefully as the compensation earned by all parties will be fully disclosed to you.
Although investment advice may appear to be "free", it cannot be. As you know, you yourself did not work for free to accumulate assets in the first place; nor would you expect professional services to be free. Financial Advisors provide a valuable service - they help you manage your assets and income for the long term. Depending on the type of licenses and examinations your advisor has passed, they may be qualifed to offer many types of fees and services that may help you to determine the combination that best meets your goals and needs. Ask your potential advisor which Regulatory entity or entities they are a member of or affiliated with. These may include the State securities regulatory body, and/or FINRA or the SEC. Fair compensation is important for any business, if they are to stay in business to assist with your needs long term. Our firm builds on relationship, needs, and trust, and not becoming commoditized to you by fees alone.
http://www.sec.gov/answers/mffees.html
http://www.finra.org/investors/protectyourself/investoralerts/mutualfunds/p006022
http://www.tdi.texas.gov/pubs/consumer/cb078.html
http://www.finra.org/About/FINRA/
Security & Privacy
How are my investments insured or protected?
Your investment assets are not held directly by our firm. We represent your investment accounts with financial firms that have been carefully selected based on their sound financial practices and structures. Your investment assets are always registered in your name, not in the name of our firm. We encourage you to discuss this very important point with us before you invest your assets with any company.
Securities America, Inc. is a member of the Securities Investor Protection Corporation (SIPC), a federal, nonprofit corporation that protects customer assets in the unlikely event that a member fails to meet its financial obligations. Also see this LINK for more details and information: www.sipc.org.
Important Note: Neither coverage protects against a decline in the market values of securities.
How is my personal information and privacy protected?
We respect your right to privacy and to protect it. Only those members of our staff who require your information to establish or service an account or analyze a case have access to your information. We take care to ensure that these persons are properly trained and act in accordance with our privacy policy and applicable law to protect your privacy. A copy of our full privacy policy is available and at www.securitiesamerica.com
Working with You and for You
How do I benefit?
We work hard to keep your trust and to make this a positive force in your life, both today and in the future as your unique wealth management needs evolve. We are also a good sounding board for your own personal major financial decisions such as: When can I retire? Can I afford that 2nd home? How do I manage my parents assets? Is the TV/radio/article/media's latest "apocalypse du jour" something I should worry about? And many more questions we can help you with.
How do we work together with Securities America?
We are Independent Financial advisors that hold our FINRA Licenses with Securities America, a Broker Dealer that oversees and monitors the correct processing of your financial transactions with your investment accounts. SAI is based in Omaha, Nebraska and was founded in 1984 as an independent broker-dealer that faciliates the buying and selling of securities on behalf of its registered representatives. All customer brokerage accounts are carried National Financial Services, LLC member NYSC, FINRA, and SIPC.
Further Safeguards: As a FINRA Registered broker/dealer and SEC Registered Advisory Firm, Securities America (nor our firm) cannot use your fully paid securities for its own business. These securities must be held for your (our client's) own exclusive benefit. This is not the case for all investment firms, and you should discuss this complexity further with your Financial Advisor.
Independence
Who owns Securities America, Inc?
Founded in 1876 and member of the New York Stock Exchange, Ladenburg Thalmann Financial Services is engaged in independent brokerage and advisory services, investment banking, equity research, institutional sales/trading, trust, and asset management services.
This multi-company support structure allows Securities America's independent advisors to guide clients through all areas of financial management.
Important Links for further information:
FINRA Investor Education Foundation
SEC-Securities and Exchange Commission
SIPC-Securities Investor Protection Corporation