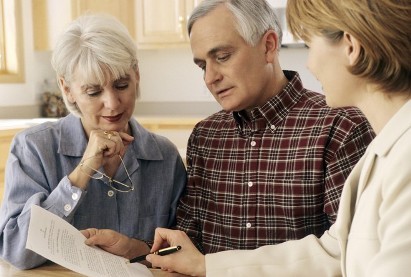 Fiduciary Commitment
Your financial security is important to your peace of mind. That is why working with a wealth management team you can trust is crucial. Our firm goal is uncompromising integrity. We speak directly, clearly and honestly, and you can depend on us to provide you with the personal attention you need to plan your future with confidence.
Work with us: As a fiduciary we work strictly in our client's best interest.
What this means:
We work diligently to understand your needs and objectives.
In defining your goals we match them with potential solutions for you to make a comfortable choice.
We treat you as intelligent and capable; therefore, our professional approach guides and consults you on your decisions. We articulate various trade-offs and how to take the best course of action for your unique needs.
As an independent firm, we do not create or sell proprietary solutions. Instead, we evaluate investments on their merits and ability to solve your individual needs.
We provide private, advanced, independent planning and investment management to individuals, families, & institutional clients.
We provide investment related services.
Cody Siebert has been providing families and individuals with important financial and retirement income planning services with a collaboration of experienced tax planning and estate planning service professionals in the financial industry since 1984.
Our Approach: Valuing Your Unique Story
Serving you well means taking time and care in getting to know and understand your specific situation, your own unique life story, dreams, concerns, and goals.
In working with us, you can expect an attentive approach to clarifying your goals, outlining a strategy, and taking action.
Because of your unique circumstances, we never engage you with prescribed answers. Our aim is to truly understand your needs and help you reach a plan right that is right for you. Our consultative approach will share potential solutions, while helping you evaluate trade-offs.
Your financial status takes a strong commitment from you; plan to reduce your debt and increase what you invest on a regular basis. We help you reach your financial goals by showing you how to be accountable to yourself so you can experience the best things in life. More importantly we strive to help you understand "How to Avoid Overspending in Retirement". Please also "click this link" to receive our free pdf brochure.
We look forward to working with you.